Minimalist triathlon course posters
Ironmans, triathlons, Challenges, 70.3, 140.6, full and half distances!
Celebrate and commemorate your greatest triathlon achievements with a beautiful and customized Sportymaps print
Over 2000+ courses available
We're adding new routes every week. Can't find your event? Request it!
Customers around the globe love their Sportymaps prints!
"They motivate me a lot and remind me of my achievements. The Sportymaps prints have also become somewhat of a collector's item for me. I have left space for my next ones"
"My favorite print is definitely the one from the Ironman I did in Hamburg in 2019"
"… it was clear to me that after this challenge I would reward myself with such an individual and great memento"
"… it's a good way for my guests to fall into my trap and allow me to talk about my running!"
"I really liked the design; that a line can be very simple and yet very significant for someone that has run a marathon"
Unique and Personal
We offer course posters from loads of great triathlons in the world. Personalize your Sportymaps print by adding your name split times  and finish. This way you'll get a one of a kind poster completely to your liking.  A great print for yourself or a unique and original present for someone else!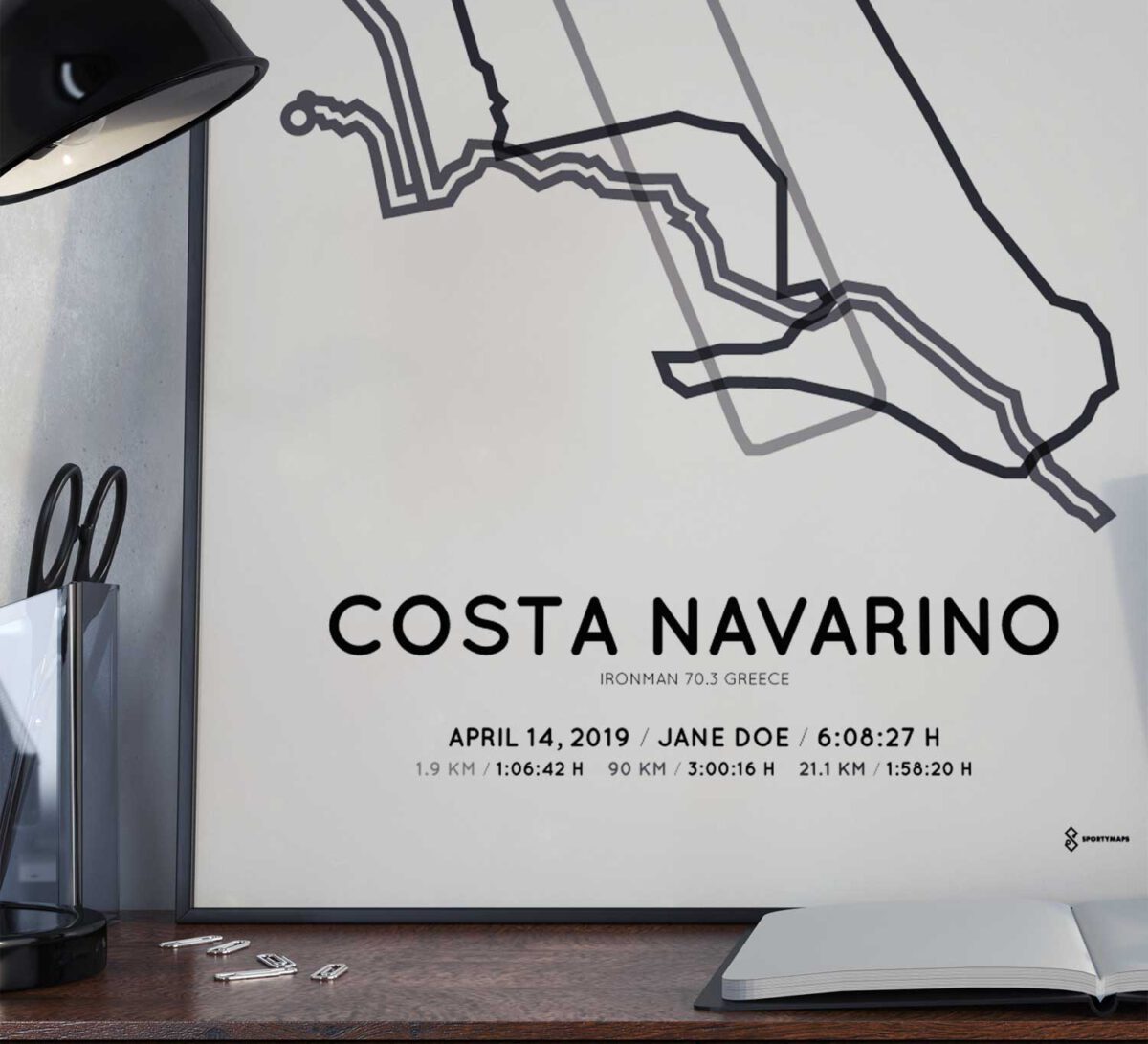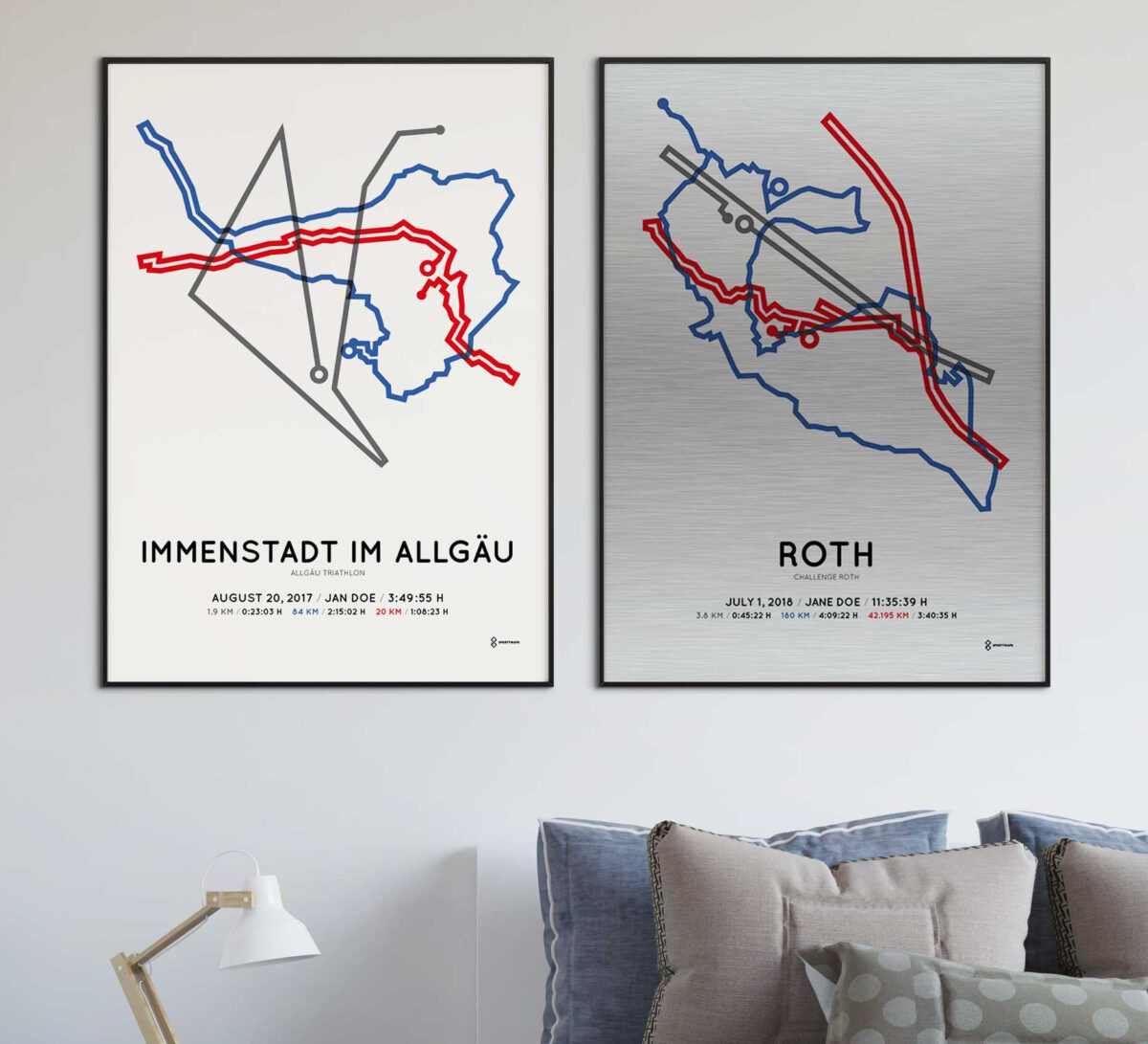 Paper or Aluminum
Sportymaps are digitally printed on 200 grams matte paper. Our posters are available in different sizes ranging from A4 to B2 format for European customers and 12″ x 16″ till 18″ x 24″ for all non-European customers.
We also offer the option to have your triathlon printed on brushed aluminum dibond.  A very cool way to celebrate your achievements!
Worldwide shipping
We've send our Sportymaps posters to triathletes all over the world. From New Zealand up to Iceland and Peru up to Lithuania.
Our posters are designed in the Netherlands and printed and shipped from 30+ locations in the world.
ORDER YOUR SPORTYMAP TODAY